Restricted Academy 162
Watching the Watchmen, Posters: Wave 2, Comix Lecture, Radix
1. Watching the Watchmen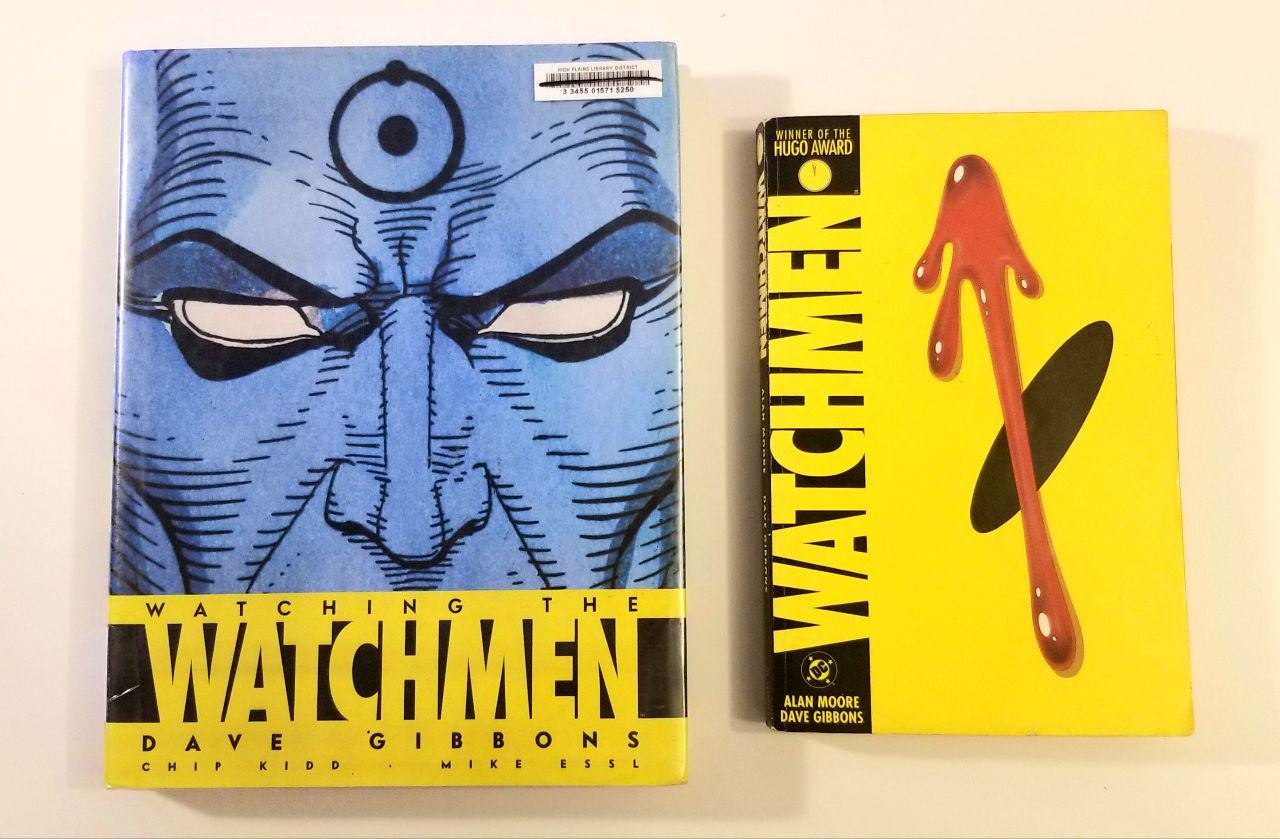 Incredible. I mean, we all know that already, and nobody really needs me to affirm it, but I cannot get over Dave Gibbons' ridiculous meticulousness. Which is something you get reading the graphic novel proper, but in WATCHING THE WATCHMEN, you get an intimate look at the process and you see Gibbon's' attention to detail even in his thumbnails, which sometimes… include pasteups! (Often a measure only reserved for finished pages.)
Save for a few exceptions though, the book is largely a reproduction of thumbnails. The bit it is missing the most is Alan Moore's scripts (save for a one-page excerpt). It's such a vital part of the process of making WATCHMEN though that it makes this making-of book terribly deficient (Understandable though that Moore would want no part in this book after DC/WB cheated him out of WATCHMEN's ownership).
In any case, the book did rekindle my lust for WATCHMEN proper (which I haven't read in a bajillion years), which I decided to give a re-read. One chapter in and already it's better than I remember (and I remember it fondly).
Needless to say, I couldn't help but ponder the state of comix more widely. While arguably in a far better place than it was some 30 years ago, I can still only think of a handful of comix made with the same level of consideration as WATCHMEN. A couple by Moore himself, and otherwise there's Mazzucchelli's ASTERIOS POLYP (seriously, gang, neither his DAREDEVIL nor his BATMAN work hold a candle to what he would end up doing on his great magnum opus), but other than that I really can't think of any similarly grand work in comix.
Alan Moore and Jacen Burrow's PROVIDENCE, by the way, is up there alongside WATCHMEN and FROM HELL. It does however suffer terribly from Avatar's atrocious production values and color work (sorry, Juanmar). Black and white on yellowed pulp paper is the only way to present this masterpiece (Psst, Alan. Radix Media can probably make that happen for you).
---
2. OSU Global Comix Lecture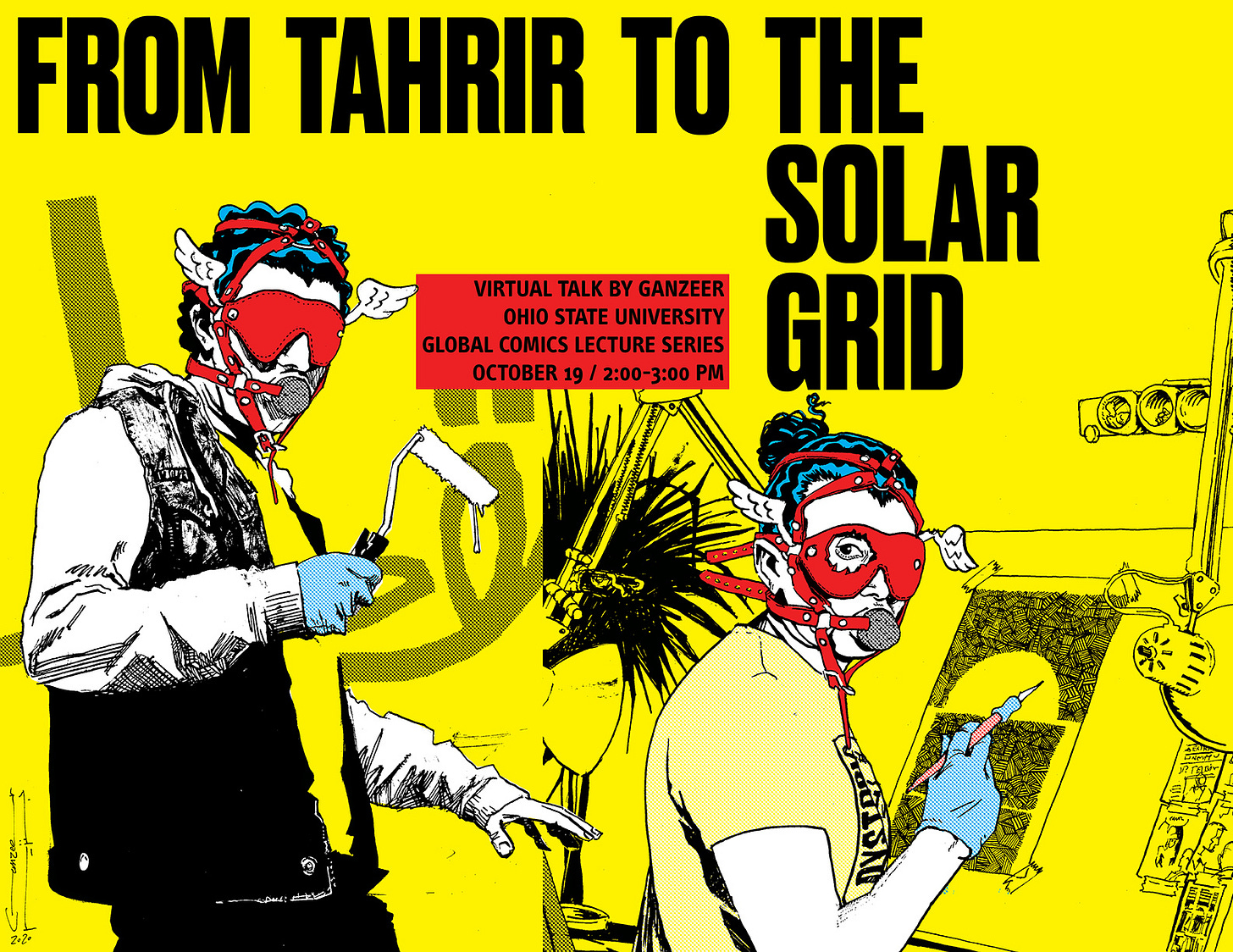 I am told that registration for my upcoming talk is well over the 150 mark. The event is free, takes place on Monday (Oct 19) at 2:00 pm EST. I'll be talking about the journey that led to my undertaking of the sci-fi epic that is THE SOLAR GRID, and dive into some process stuff as well, followed by a Q&A.

The talk is virtual, so anyone anywhere can attend. And… registration is still open.
---
3. Radix Media Kickstarter: 70%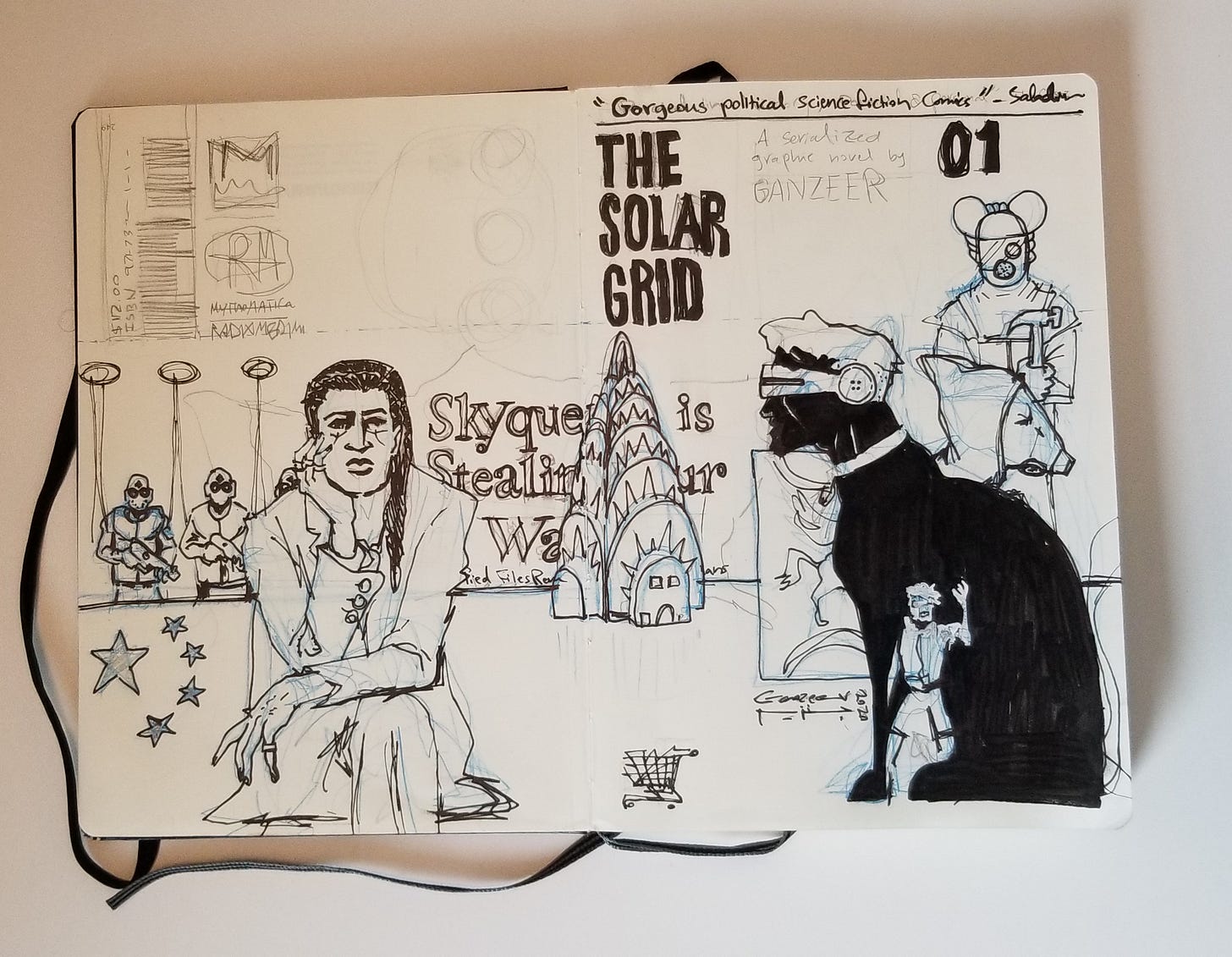 Currently sketching/figuring-out exclusive wrap-around cover-art for Radix Media's serialized print edition of THE SOLAR GRID, which will be part of a "Graphic Narrative Series" they're running a Kickstarter for as we speak. 70% funded, but only 7 days to go.
Unlike what is common in the industry, my reason for these alternative covers has little to do with boosting sales or collectability, but is entirely driven by practical as well as creative concerns. I get into it a little in two blog posts: Part 1 and Part 2.
I should note that Radix Media's edition(s) of THE SOLAR GRID are completely independent from the eventual hardback that I ran a kickstarter for way back when (see, you can do that when you own the entirety of your work). Theirs will be serialized in 10 parts (instead of 9, primarily because Chapter 4—at 80+ pages—is so damn big!), and will feature some of the unique hands-on printing magic they bring to their publications (letterpressed covers, interesting choice of paper, etc.).
They'll be releasing them monthly starting April 2021 and mailing them direct to backers, which will be an interesting way to experience the work. If you missed my THE SOLAR GRID kickstarter from way back or if you sometimes like to have multiple editions of the same work, Radix Media's edition(s) may just hit that sweet spot.
---
4. Posters—Wave 2: Capitalist Realism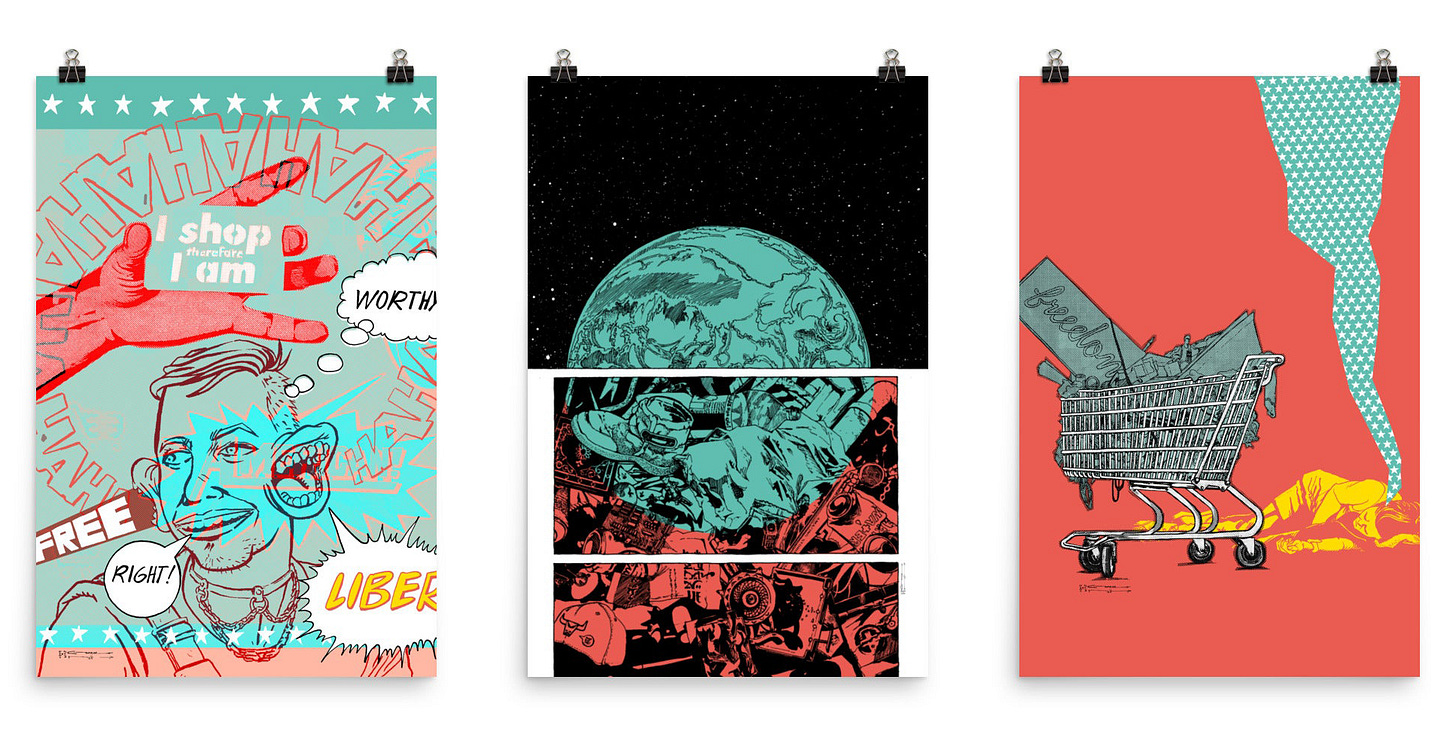 The second wave of posters just made their way to garage.ganzeer.com. Get'em while they're hot!
---
That is all from me for this edition of Restricted Frequency. Newborn duties have really cut into what were already far from enough hours in the day, and I'm still figuring out thumbnails for Chapter 6 of THE SOLAR GRID, which I would really like to have complete and out the door before year's end. Right now, I'm sketching out this sequence that's all superwide panels running across double-page spreads. Ah, just imagining how it'll all look like makes me drool a little (on a shirt that is already adorned with much baby goop—all the stereotypes are true).
Stay safe and talk soon,
Ganzeer
Houston, TX